Browse Digital Commons Follow
The repository is a service of the Kean University libraries. Research and scholarly output included here has been selected and deposited by the individual university departments and centers on campus.
These materials reflect the attitudes, perspectives, and beliefs of different times. Neither the Special Collections Research Library and Archive, Nancy Thompson Library Learning Commons nor Kean University endorses the views expressed in these collections, some of which contain images and language which may be offensive to some readers.
Paper of the Day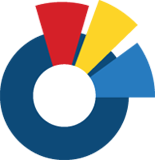 This collection is part of the ™