Welcome to Kean Quest, Kean University's Multidisciplinary Student Journal
Kean University is committed to the holistic growth of all its community members - students and faculty. The University encourages students to think critically and creatively and to serve as active and contributing members of their scholarly, professional, and personal communities.
Kean students are supported by a University devoted to "research, scholarship, creative work, and innovative uses of technology." One major extension of this commitment is Kean Quest - an open-access multidisciplinary student journal. Founded in 2018, this journal publishes intellectual research and creative works by students and recent graduates of Kean University. Kean Quest provides a digital platform through which research conducted by Kean undergraduate and graduate students may be shared, thereby contributing to the scholarly conversation not only at Kean University but worldwide. Kean Quest is produced through the Office of the Vice President for Academic Affairs & Provost.
Kean University students and recent graduates from all academic disciplines can submit their work to Kean Quest by clicking Submit Article and then either logging into an existing Kean Digital Learning Commons account or clicking Sign Up to create a free account. Once signed into the account, the author must fill out the form and upload the article or creative work as a Word document or Rich Text Format (RTF) file.
Upon submission, the work will be reviewed by a team of reviewers and considered for publication. Students should check the Submission Guidelines before submitting their papers. Please contact us by email at keanquest@kean.edu for additional information about Kean Quest and its submission process.
Current Issue: Volume 4, Issue 2 (2022)
Spring 2022
Articles
Research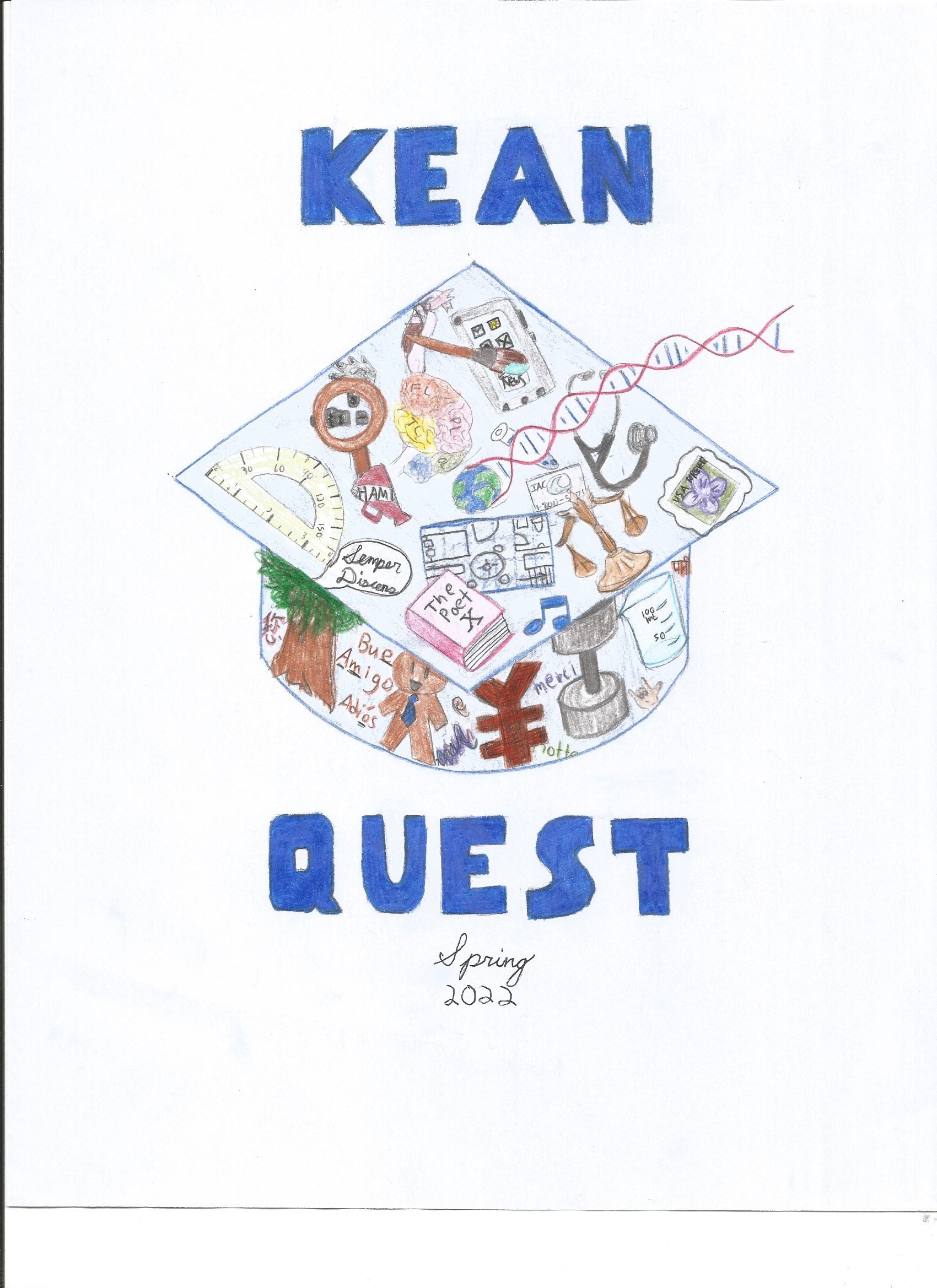 Editors
Staff Coordinator/Cover Design:

Agie Markiewicz-Hocking, PhD

Executive Editor:

Charles Bivona

Academic Specialist Reviewers:

Arly Rubens
Shelby Loza
Maria Noor
Kayla Hyland
Jessica Yeldell

Undergraduate Reviewers:

Marcus Blanc
Naomi Fields

Graphic Designer:

Babajide Ajisafe

Cover Art:

Naomi Fields

Technical Adviser:

Muhammad Hassan